Studies Find That the Olive Has Powerful Health Benefits.
There's a new wellness powerhouse taking the natural health world by storm. It's not a complicated regimen with multiple steps or an obscure, unpronounceable supplement. Instead, it's something that many of us regularly consume… the olive.
The olive has been studied for years for its powerful properties. It's a vital element of the Mediterranean Diet. This diet is a clean approach to eating, inspired by the traditional cuisine of the Mediterranean region. The olive as well as olive oil have been linked to many health benefits.
Read on to learn why you should incorporate the olive and its products into your wellness routine.
The Olive May Boost Immunity
Your immune system is a dynamic team of organs and cells. They work together to fight off bacteria, viruses, fungi, and other various toxins. While your immune system usually functions as it should, it can be supported and strengthened by various practices.
One practice you can incorporate into your health regimen is consuming olive supplements and products. Olive polyphenols, micronutrients within the olive, have been shown to help boost and support your immune system. They do so by helping your body generate more white blood cells, which help fight off infections.
This research shows that adding olive products to your diet and routine can help your body build a strong immune defense.
It Can Support Joint Health
There's also evidence that taking olive supplements can have significant benefits for joint health. Olive polyphenol products have anti-inflammatory and antioxidant properties, meaning they may be able to keep your joints in tip-top shape for longer.
A recent study explored the effects of the olive and its properties on different forms of joint health and arthritis. The research found the olive's anti-inflammatory properties may help prevent cartilage damage around joints. These findings are robust evidence of the olive's healing properties.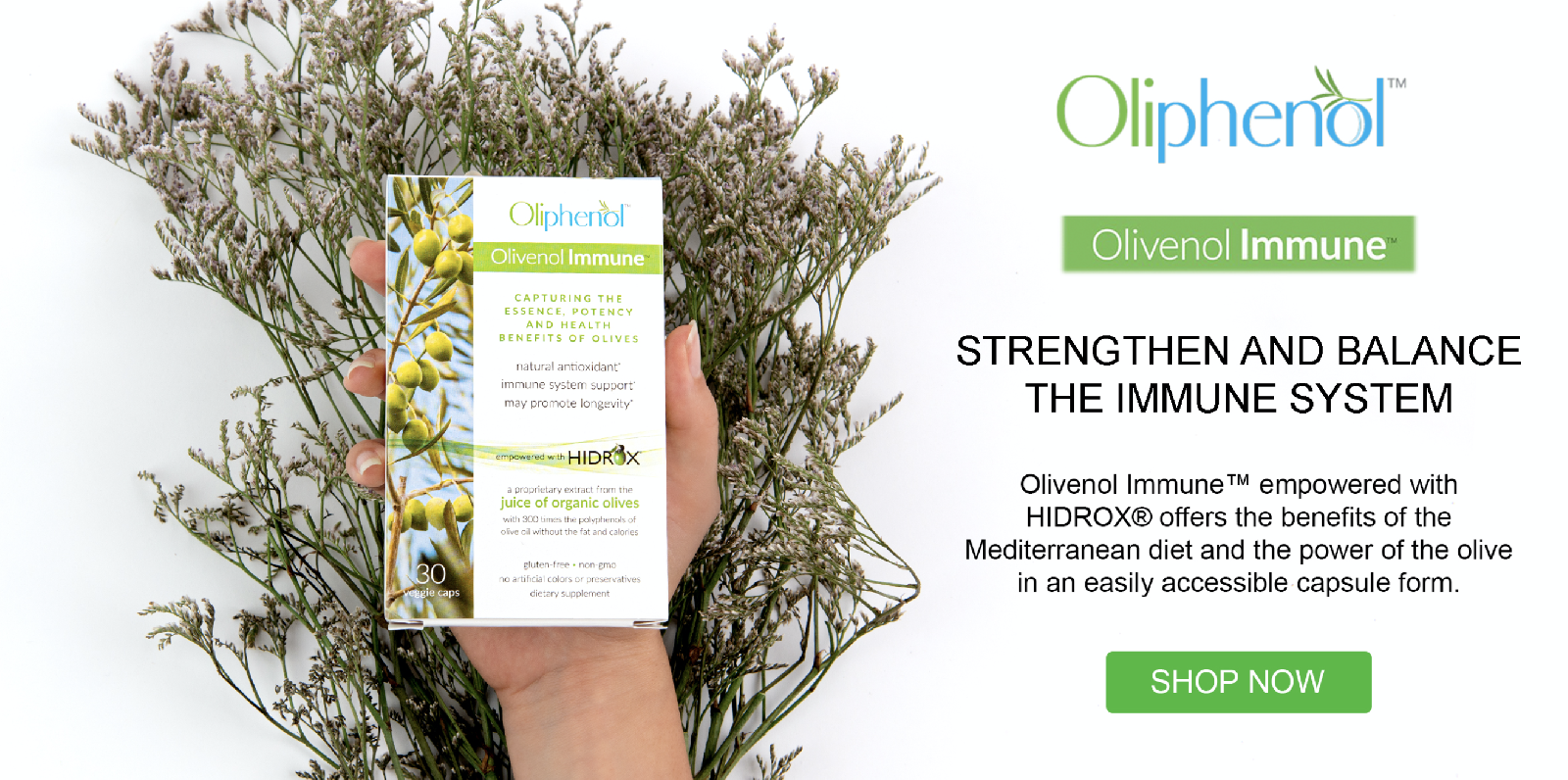 The Olive May Promote Longevity
Did you know that those living in the Mediterranean region live considerably longer on average? Scientists and dieticians have often attributed this surprising fact to the diet of the people in the area which is also known as the "Blue Zone." Experts agree; Epidemiologist Marialaura Bonaccio stated: "…the Mediterranean diet can reduce the risk of mortality in the general population."
It's no surprise then that doctors and scientists are supporting olive products as a possible way to promote longevity.
A recent study showed Olive products might be useful in preventing aging-related diseases. These diseases include Parkinson's disease. Compounds extracted from the olives (like the compound HIDROX®,) were shown to alleviate motor symptoms.
Incorporating olive products into your diet suggests there is powerful evidence the olive's healing properties may contribute to helping you fulfill a long and healthy life.
" ...the Mediterranean diet is able to reduce the risk of mortality in the general population."
- Marialaura Bonaccio, Epidemiologist (via MedicalNewsToday)
How can you start experiencing the benefits of organic olives today?
Incorporating the olive or the Mediterranean Diet into your daily routine might seem a bit of a challenge, but that's okay. There's an easy solution to help you get all the great benefits of the olive from Oliphenol.
Oliphenol offers three products for comprehensive health support: Olivenol Immune, Olivenol Joint, and Olivenol Health. Each product harness all the benefits of the olive and are empowered with HIDROX®, to help improve efficacy. So whether you prefer a simple, veggie capsule to take with your daily supplements, or if you prefer a liquid to drop into your favorite meals and beverages, there's an Oliphenol product for you.
3 Products for Comprehensive Health Support
Incorporating the power of the olive into your wellness routine has never been easier than with Oliphenol's comprehensive supplements.
Olivenol Health™ is available for overall wellness in a liquid delivery system.
Olivenol Immune™ is an immune booster to support todays stressed immune system.
Olivenol Joint™ is a perfect fit for year-round joint and mobility support.
Shop the Power of Organic Olives Now